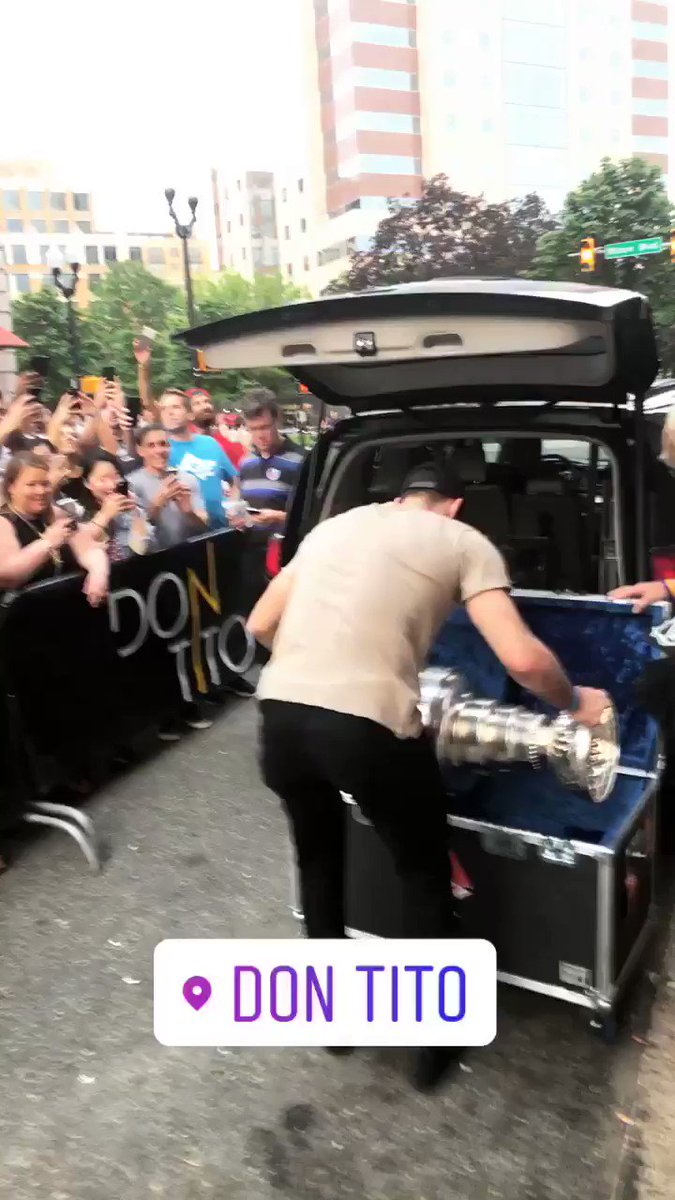 A day after the Capitals won the NHL championship game in Las Vegas,
Don Tito
hosted a
private party with T.J. Oshie, Tom Wilson and Philipp Grubauer
. In an awesome scene captured by Don Tito co-owner
Scott Parker's Snapchat
, Tom Wilson carries in the Stanley Cup into one of Clarendon's most popular bars around 7:30pm. Party goers continued to surround the bar next to CVS to catch glimpses of the Cup and champagne being sprayed over the side of Don Titos all weather rooftop.
There was a brief pause in the street celebrations as a freak rainstorm flooded Clarendon a couple hours after the Cup arrived, but luckily Don Tito upgraded their rooftop two years ago to be covered and allow all weather parties. After the rain subsided dozens of people where back out by CVS chanting C-A-P-S and hoping to see a Capitals player hoist the Cup over the side of the rooftop again.
A wonderful, wild and glorious night for Clarendon.